Education
Waterville Creates believes that participation in the arts is essential to a well-balanced and healthy life. We envision a community where everyone has access to—and takes part in—high-quality and lifelong learning experiences in the arts.
Slice
SLICE (Students Learning Innovative Creative Endeavors) is a multi-disciplinary arts education and engagement program designed to encourage students ages 13-19 to explore Waterville's unique, high-quality arts and cultural programs and institutions. This free program directly invites students to visit the Waterville Opera House, the Maine Film Center's Railroad Square Cinema, the Waterville Public Library, the Colby College Museum of Art, Ticonic Gallery + Studios, and other arts venues to engage in outstanding arts programming and learn more about possible career paths in the creative arts.
Youth Art Month
In celebration of Youth Art Month (YAM) and working with local arts educators, each year Waterville Creates hosts a month-long exhibition featuring artwork by students of all ages from over a dozen schools. In addition to the exhibition, Waterville Creates presents a number of associated, free, family-friendly programs, which have included Grandparents' Day, a family paint night, Art Yoga for Kids, and more.
Maine Student Film Crew, Conference + Festival
In partnership with the Mid-Maine Technical Center, we present a robust series of educational filmmaking programs and events for students and educators. A free online workshop series serves students in grades 7-12; an annual in-person conference brings hands-on training and professional mentorship; and one of the oldest student film festivals in the country, the Maine Student Film + Video Festival, recognizes K-12 filmmaking achievements during the Maine International Film Festival.
Waterville Opera House School Shows
During the academic year, the Waterville Opera House offers a selection of performances designed to meet the curricular, financial, and scheduling needs of area classrooms and home-school groups. Spanning the topics of children's literature, science, and history through plays and musical performances, these events are many students' first opportunity to experience live performing arts. Each year, over 4,000 children participate in the Waterville Opera House School Shows program.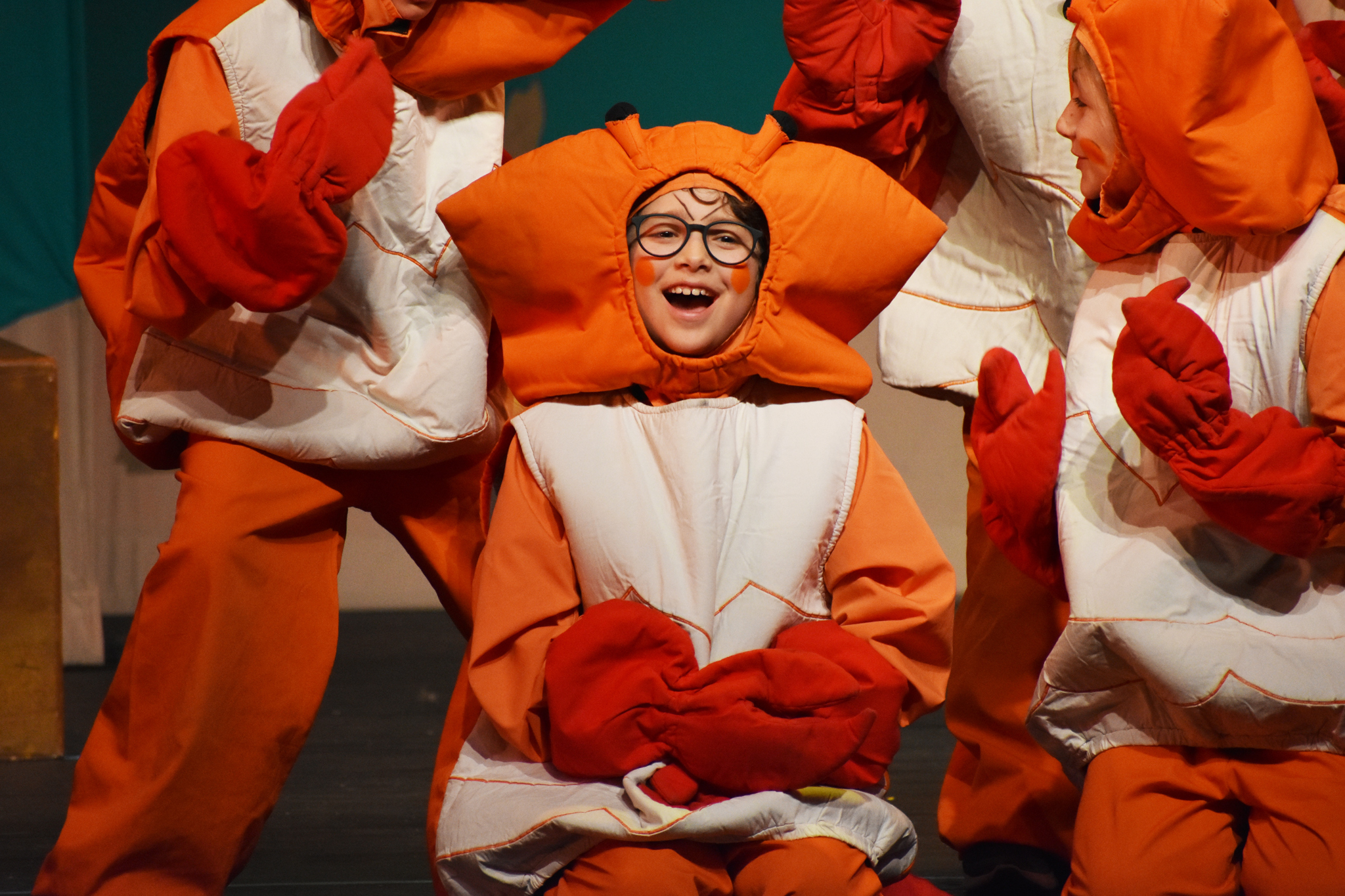 Waterville Opera House Theatre Camp
Waterville Opera House collaborates with Missoula Children's Theatre, an internationally recognized touring group, to present weeklong theatre camps during February and summer vacations for students in grades 1 through 8. Theatre camp provides children with hands-on opportunities to learn about the theatrical process. Each week concludes with a fully realized performance, with scenery, costumes, and props.
Ticonic Gallery + Studios
Ticonic Studios provide a safe and supportive environment for creative endeavors for all ages and levels of experience and offer a diverse array of educational experiences that enrich, engage, and inspire. Opportunities span a variety of media – clay, drawing, painting, sculpture, 3D printing, and more – and are offered in a variety of formats, including weekly art clubs for youth, regular afterschool programs for teens, special one-time workshops, and multi-week classes.
Art in the Park
Art in the Park, a program of Waterville Creates and Ticonic Gallery + Studios, offers free artmaking activities each Thursday from June through August in conjunction with the Downtown Waterville Farmers' Market at Head of Falls. Designed to foster creativity and community among residents and visitors to Waterville, Art in the Park welcomes participants of all ages and experience levels.
Ticonic Gallery + Studios works with area teaching artists to develop unique arts programming — providing accessible workshops and unique family-friendly activities for community members to engage in creative practices as part of the vibrant arts scene that can be found at Ticonic Gallery, as well as with related programs at the Waterville Opera House, Maine Film Center, Colby College Museum of Art, and Waterville Public Library.
Resources
Waterville Creates provides art kits, instructions, materials, and more to all who are interested. Take a look at the resources library and get started on your next project!
Thanks to Our Annual Supporters