Teen Game Night! February 20, 2017, 4:00 pm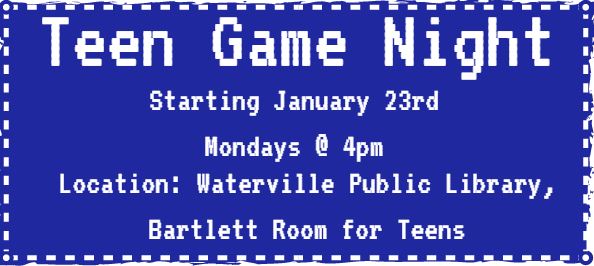 Starting January 23rd, join us in the Teen Room every Monday from 4-6pm for Game Night!

There will be board games available as well as games for the Library's Wii and PS3!
This program is free and open to attendees under the age of 18.
Light refreshments will be provided.
For more information, please call (207) 872-5433,
or email staylor@watervillelibrary.org